Wataru is a highly versatile musician, renowned for his skills as a stereo sanshin improviser and e-sarod player. Born in Hokkaido and raised in Okinawa, his music is a blend of Asian folk and classical influences. He specializes in traditional instruments such as the Okinawa sanshin and Indian sarod, which he skillfully incorporates into various electronic and electric devices. Wataru has performed at festivals and venues across Europe and Asia, and has been recognized by the BBC as one of the most innovative sanshin players. With his loop pedal, he creates intricate yet harmonious refrains from the syllabic sounds of the sanshin and the melismatic melodies of the modified Indian e-sarod with its extra low sound. Experience Wataru's captivating music as he fuses classical and modern influences into a hypnotic and transcendent journey that will leave you in awe.
Concerts
2008 May, Arts Initiative Tokyo. September, Sense of wonder festival in Japan. Elephant and castle festival in London.
2009 February, Taipei artist village. Okinawa prefectural museum and art museum.
2010 March and September, concert tour in Italy. October, designers week in Hong Kong.
2011 January, Heat Island in Taipei. March, Akiyoshidai international art village. September, Camera Japan festival in The Netherlands.
2012 July, Started musical project Om-Sen-Kyo with Kano Satomi. December, Workshop of jew's harp from the ethnic group in vietnam and performance in the project of University of the Ryukyus in Vietnam, funded by Grants-in-Aid for Scientific Research.
2014 May, As Omsenkyo at Healing Ibiza and Espacio Ronda in Madrid.
2015 May, As Omsenkyo at Healing Ibiza and Espacio Ronda in Madrid.October, international conference of Gendai reiki.
2016 May, As Omsenkyo at Healing Ibiza and Espacio Ronda in Madrid. June, Tropical camp festival in Madrid (solo).
2017 June, As Omsenkyo at Espacio Ronda in Madrid.
2018 June, As Omsenkyo at Pianola museum in Amsterdam.
2019 April, As Omsenkyo project at National School of Drama in Bangalore. Summer camp in Mysore.
Discography
2002 album "Uchina-no-kakera" and "TEXTURE OF SANSHIN".
2003 album "Live at Groove" and "Mond Coa".
2004 album "Gender Sanshin Trio".
2005 album"SANSHIN RESTAURANT".
2006 album "Shikenuchurasa".
2007 album"90's teenager" and "Ryukyu India"
2008 album "en○man (as a member of Gender Sanshin trio)" and "No Purpose Organization" and "Marchen reflections"
2009 album "A barbershop in the country side" and "Volcanic Non Stop Mix" and "electropic plantation mix"
2010 album "Stringed Unchained" and "The filed tweets at night" and "The door to another world".
2011 album "Hana-Kuchi Ongaku" and "Tinsagu-nu-hana".
2012 album " KiraKira PikaPika".
2013 album "Tatsumi (Omsenkyo)".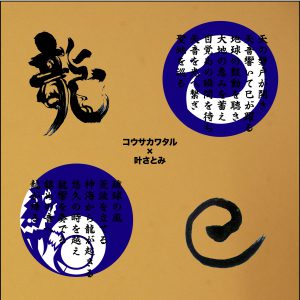 2015 album "Rashin (Omsenkyo)".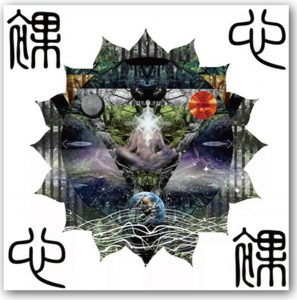 About Wataru's instruments
e-sarod
Sanshin
Listen to "Kuh" & "Shishimai" on soundcloud.