Omsenkyo project is a world music collective of Japan, Okinawa and India.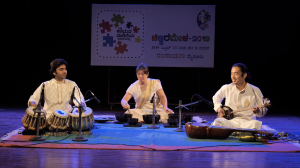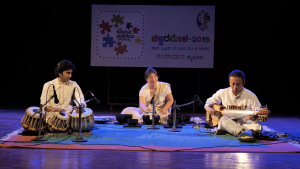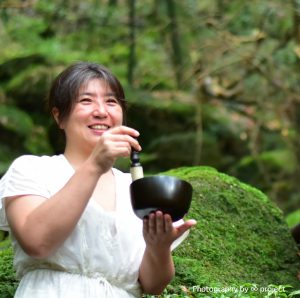 Satomi Kano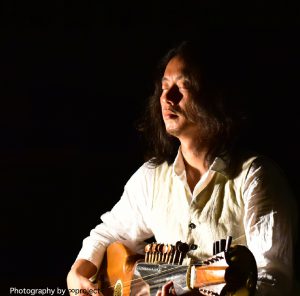 Wataru Kousaka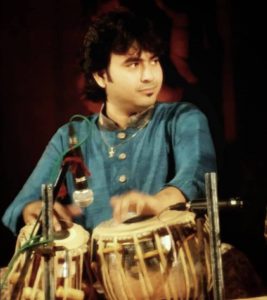 Arindam Chakravarty
Satomi Kano
Singing-ring player / Sound therapist
Started the career as a singing-ring player in 2005.
After several musical experiments with some musicians, established Omsenkyo with Wataru Kousaka.
Her powerful sound changes the history of the sound of drones from just a continuous accompaniment into the experience of the vibration of bliss.
Wataru Kousaka
Musician / Stereo sanshin improviser / e-sarod player
Started to play wadaiko (Japanese drum) and Okinawan sanshin, guitar and bass guitar. Also started composing and performing at teenage. His multi cultural family background caused his style of mixed ethnic music. He's published more than thirty albums (including limited live edition) and performed at various venues in Japan, Asia and Europe since 2002.
[with electronic musical devices]
Uses loop pedal to make the refrain of several musical instruments such as the syllabic sound of sanshin and the melismatic melodies of e-sarod (modified Indian sarod with extra low sound).
http://quantum-field-music.com
Arindam Chakravarty
A young and versatile Tabla Player was born in a Music loving family of Kolkata.He was initiated in Tabla by his parents at the early age of five under the able guidance of Acharya Pandit Shankar Ghosh and has continued taking lessons from him for Twenty Six Years and is a "Ganda Bandh" student of Panditji.Arindam is a promising Musician of his generation of Farukhabad Gharana. He also took lessons in Carnatic Percussion Music from Vidwan S.Sekhar.
https://www.arindamtabla.com