Text by Wataru Kousaka.
I met him in October 2015, at the yoga & music festival in Okinawa.
We performed together on the stage with many other musicians, I couldn't see him from my side of the stage.
But, when I improvised the solo, his tabla got in like a lightning.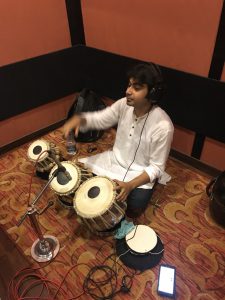 *Photograph of Arindam Chakravarty taken at the studio vibrations in Kolkata, during the recording of Omsenkyo project.
After the show, we went back to the hotel room where we shared. Satomi was also there so we played my compositions together just for us. It was a magical moment.
Then, after three years of preparation, we at last visited India to record several tunes with him.
It was very tight schedule, that we only had two days for the recording, but we managed six compositions.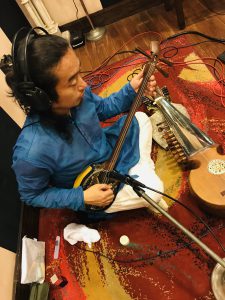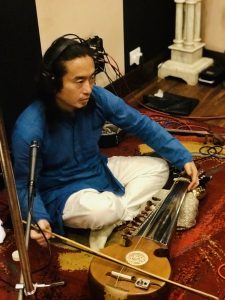 *I played sanshin and Esarod by both plucked and bowed.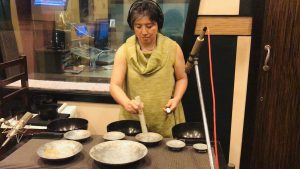 *Satomi played singing-ring and zanmai-kin.
we are on the process, Omsenkyo project has just began!.