Today.
I and my partner Satomi went to the conference in Tokyo.
To see Laura Hassler speaking.
She is the director of Musicians without Borders.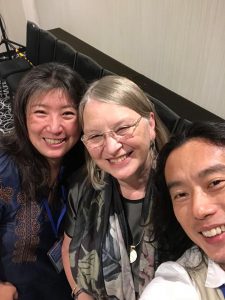 When we performed in Amsterdam in last June, there was a lady who decided to take our personal treatment after the show.
Then she introduced us to The organization. She told me she liked our music and treatment very much. So I think she wants to share the experience.
However, it was a great timing for us to invite Laura for our private session this time. We offered her on the second day in Tokyo at the hotel in Shinjuku.
The treatment session by super rich over tone of the singing-ring and seamless melodies of the grand sarod of mine.
After body and mind got soaked in the calmness, Satomi starts quantum field tuning to get rid off the vibration of traumas and/or put the future vision.
Everyone just got into altered state of consciousness immediately in very positive way.
And totally loses sense of time during the session.
Today, she looked very fit and healthy even she had long flight from Amsterdam. And had worked hard everyday.
We also hope to make peace in the world with music. By concert and personal session.
"War divides, music connects"
by Laura Hassler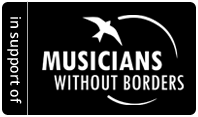 https://www.musicianswithoutborders.org/